Your SME Server provides the ability to forward its ports to other machines.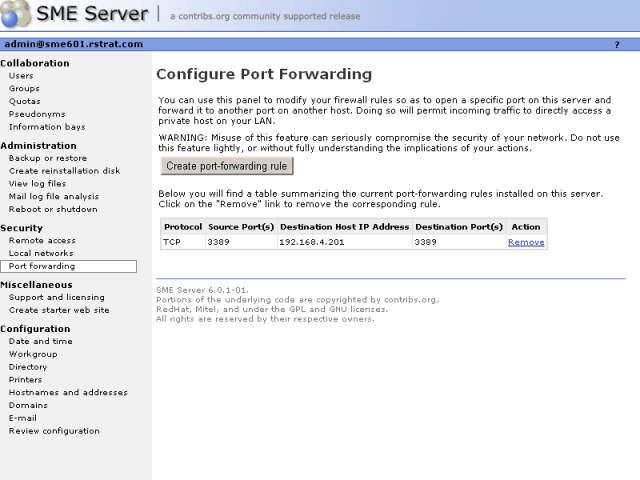 You can use the panel shown above to modify your firewall rules so as to open a specific port (or range of ports) on this server and forward it to another port on another host. Doing so will permit incoming traffic to directly access a private host on your LAN.
Warning

Misuse of this feature can seriously compromise the security of your network. Do not use this feature lightly, or without fully understanding the implications of your actions.