Your SME Server provides an easy mechanism for creating a company directory. Each time you create or delete an e-mail account, your directory will be automatically updated with the new information.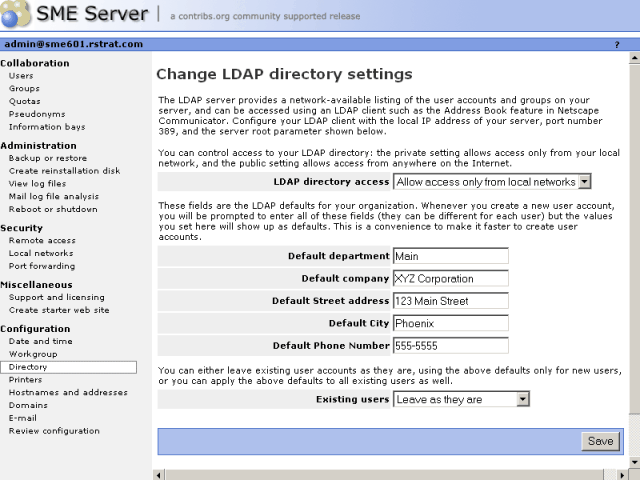 In this section of the server manager, you specify the default directory information for new accounts - the user's department, company, street address, city and phone number. Each time you create an e-mail account, the fields will contain the information entered here as the default. If you wish, you can change the information for each user.
At any time in the future, you can change the default information and have the new information apply to all new users or to all existing users as well. The field to do this is located near the bottom of the screen. Choosing "update with new defaults" is a convenient one-click method of revising your directory when, for example, your company has moved to a new address.